Cerakey, based in Shenzhen, China, started crowdfunding on December 14, 2022 on Makuake for its Cerakey keycaps for mechanical keyboards, which are made of ceramic (ceramics).
At the time of writing, the program has already raised its target amount and is so popular that it was signed on the day it started.
Celakey Overview
General sales price: 26,300 yen (including tax and domestic shipping)
Ceramic keycap Cerakey 113pcs x 1
Spare switches x 2
Key cap puller tool x 1
Color: Ceramic blue / black / white / indigo / pink / canal blue / red / green / orange / purple / aqua blue
Option sold separately: Keycap for macOSX: 1,800 yen (tax included) (Option x 3/Command x 3)
Weight: 3.5g-32g
Information and image reference: Makuake

Representative of GreenEchoes Studio
He launched his own media as a site operator and web writer, and now plans and manages multiple corporate media. He often types heavily in his work, and in his search for greater efficiency, he became addicted to the keyboard swamp and established "GreenKeys".
Click here for a list of coupon codes ▷▷▷
Find a keyboard layout you like.
Sera Key Price
General sales price: 26,300 yen (tax included)
Super Early Bird Discount: 17,900 yen (tax included)
Early bird discount: 19,400 yen (tax included)
Make-a-Make Limited Discount: 20,500 yen (tax included)
Early bird discount (set of 2): 35,800 yen (tax included) (17,900 yen (tax included)/piece)
Makuake limited discount (set of 2): 38,400 yen (tax included) (19,200 yen (tax included)/piece)
Makeake limited discount (set of 3): 54,000 yen (tax included) (18,000 yen (tax included)/piece)
What is Cerakey ceramic keycap?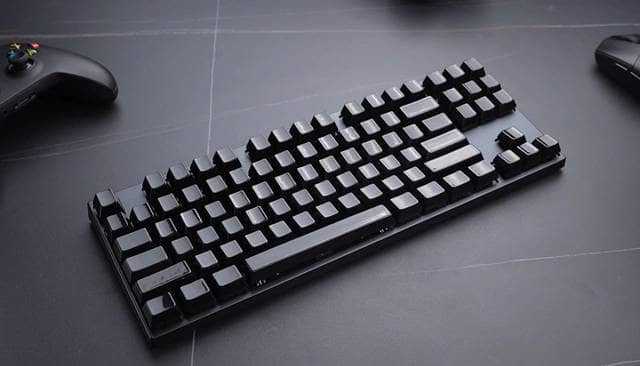 Ceraky" is a replacement keycap made of ceramic material for Cherry MX standard normal profile mechanical keyboards.
It uses the US layout (ANSI) and includes 113 keycaps, making it a configuration that encompasses almost all the keys on a typical mechanical keyboard.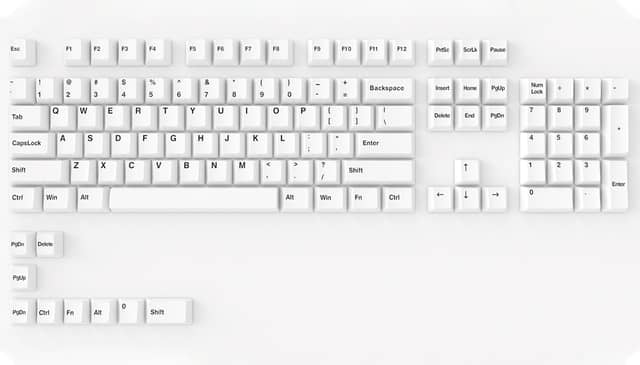 In addition, keycaps for macOSX are available as an option, which is great for Mac users.
The product has attracted a great deal of attention, having raised a total of more than 100 million yen from over 5,000 people through crowdfunding conducted in the U.S. and Europe.
Let's take a look at its characteristics.
Excellent key feel with ceramic material
In recent years, keycaps are often made of a material called "ABS resin," which is known for its durability problems such as color fading and corrosion caused by sweat and grease.
While it has the advantage of being thin and lightweight, it also has the disadvantage of being light on the keyboard, and is not as well received by enthusiastic keyboardists who seek the "kotokoto" sound.
Kawamura
Personally, I like the sound of the double-shot ABS keycaps best.
On the other hand, Cerakey is made from industrial alumina ceramic material, which is lighter, more abrasion and impact resistant, and produces a more massive typing sound than conventional ABS keycaps.
Kawamura
I say lightweight, but ceramic is heavyweight.
While the space bar of the Keychron double-shot PBT keycap on hand weighs 6 grams, the space bar of the Sera Key seems to weigh a whopping 32 grams.
That's about 5 times as much…!
That would be such a massive keystroke sound, lol.
Inextinguishable luster provides a lasting sense of luxury.
One of the characteristics of ceramic is its luster.
Conventional keycaps are worn away from some of the more frequently used keys after a long period of typing, resulting in a "shine".
Ceramic has fewer of these problems and maintains a beautiful luster.
The unmarked model highlights its beauty.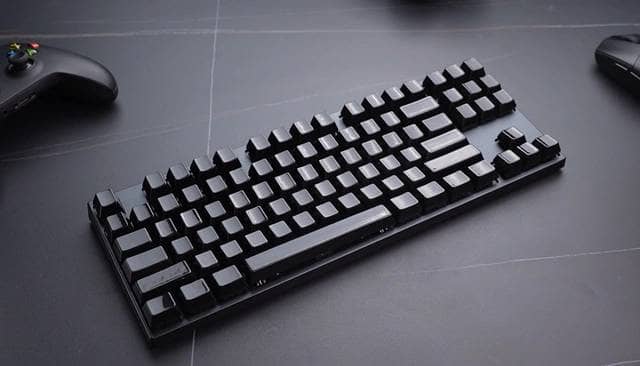 Highly permeable material makes the backlight look good
Many mechanical keyboard users may value the backlighting effect.
In many cases, the backlight transparency requires the keycap material to be single shot, which compromises the keystroke feel.
On the other hand, keycaps made of ceramic material can bring out the lighting effect without sacrificing the typing sensation because of its high light transmittance to begin with.
The unique lighting effect, in which the entire keycap dimly emerges, is also an attractive feature.
11 colors to choose from and 22 different patterns
Therakey is available in a total of 11 colors.
In addition, you can choose whether to print or not, so there are a total of 22 types to choose from.
The "Ceramic Blue" series, in particular, has a pattern that expresses the "cracks" characteristic of ceramics, giving it the appearance of a high-class teacup.
Kawamura
I chose white with printing.
summary
The above is an introduction to Cerakey, a ceramic keycap.
While inexpensive keycaps are priced in the 3,000-yen range, Sera Key is a fairly high-end product, costing more than 20,000 yen, but considering its popularity to the extent that it is contracted on the same day, it can be evaluated as a product with great potential appeal.
These days, the typing sound of a keyboard is often described as "ASMR (autonomous sensory climax response)," and many people buy keyboards for that "thumping" sound.
I am one of those keyboard enthusiasts, so of course I bought one.
It is known that the key feel of a mechanical keyboard varies greatly not only with the key switches, but also with the materials that make up the body, sound-absorbing materials, and keycap materials.
Get your own unique typing experience with TheraKey.