KPrepublic has released a keycap featuring the world of Eldenring.
GLOVE is in charge of the design, and DOMIKEY appears to be manufacturing and producing the keycaps.
KPrepublic has provided us with a copy of the same product, and we will introduce it based on actual photos.
Click here for a list of coupon codes ▷▷▷
Find a keyboard layout you like.
What are DOMIKEY X GLOVE FADING DYE-SUB CHERRY PROFILE KEYCAPS?
material properties
PBT
printing
sublimation printing
kit
BASE E (English)
BASE C (Chinese)
BASE J (Japanese)
BASE R (Russian)
RUNES Kit (MOD key)
MOON Kit (space bar)
GRACE Kit (space bar)
Price
BASE $108.90
RUNE $35.60
MOON/GRACE $14.90
FADING keycaps are a new set of keycaps developed by Domikey in cooperation with popular designer GLOVE.
FADING is a telecommunications term that refers to a phenomenon in which the strength of the signal fluctuates in a posted manner, but here it probably refers to the gradual change in the color of the keycap.
Beautiful color change can be seen from upper left to lower right.
The keycaps are made of PBT, which is approximately 1.6 mm thick, and will give the user a smooth, even keystroke feel.
The kit is complete with only the base kit, and includes an original novelty keycap and space bar set.
Image of actual keycap
Let us now look at the actual images.
I received the BASE E set and the mod kit.
The product was made of a fairly thick PBT material, had no burrs, and was of very high quality.
See below for photos of the installation on the actual machine.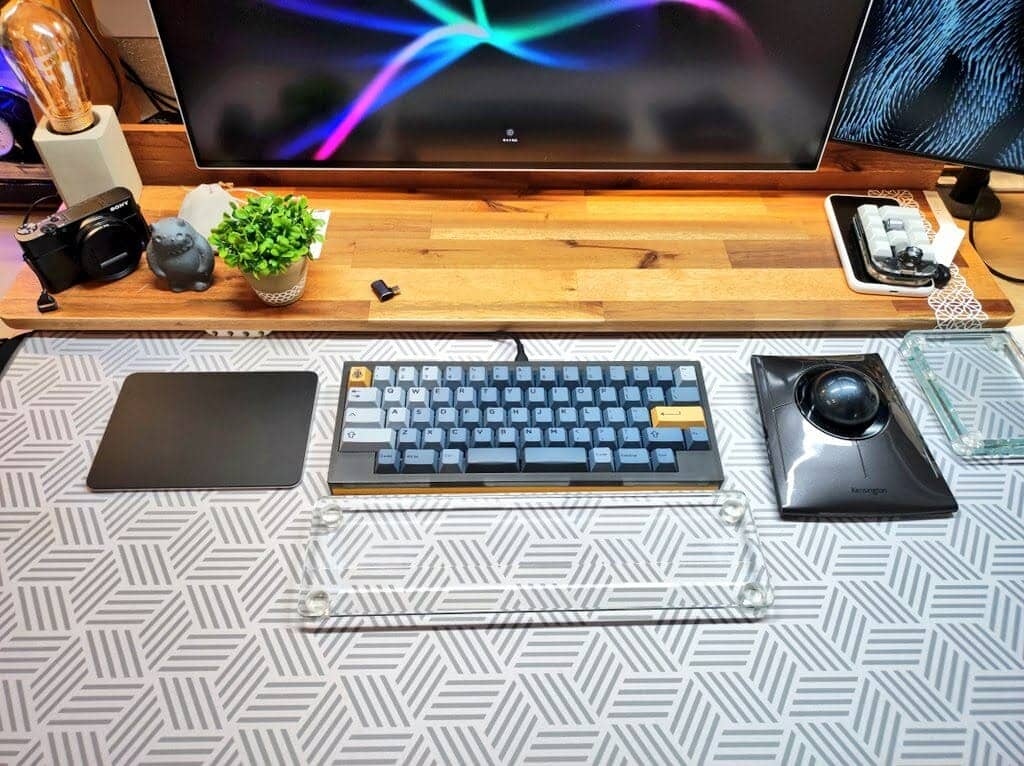 keystroke sound
The keyboard was a QK60 from QWERTKEYS and the keyswitch was a DOMIKEY ASTRONAUT released at the same time.
summary
These are some of the key caps that are inspired by the world of Eldenring.
You can get a sense of the world of Eldenring through this dark feeling and novelty key caps.
And even for those who are not Erdenring fans, many will love the beautiful gradient.
This site and KPrepublic have partnered to offer a $5.00 discount off the price of the item when you use the coupon code below.
Please use it for your purchase.
Coupon code: HOTTYHOTTEA