On March 3, 2023, keyboard brand MelGeek announced new colors for its popular Mojo68 keyboard lineup.
The new color is called "Christian" and has a very pretty color scheme based on pale pink.
The price is $199.00, 13% off the regular price ($229.00), and an additional 8% off with coupon code "ryo10", a partnership between this site and MelGeek, for $183.00.
The only axes available for selection are Kailth Custom Plastic Switches.
The device supports wired connection via USB Type-C as well as wireless connection with up to 8 devices.
However, it should be noted that since the product has not obtained technical qualification in Japan, its use in Japan is limited to wired connections.

Representative of GreenEchoes Studio
He launched his own media as a site operator and web writer, and now plans and manages multiple corporate media. He often types heavily in his work, and in his search for greater efficiency, he became addicted to the keyboard swamp and established "GreenKeys".
Click here for a list of coupon codes ▷▷▷
Find a keyboard layout you like.
Mojo68 releases new spring colors
This is a coloring that will be very popular with women.
The newest color in the lineup, Christian, is a pale pink with a cherry blossom-like, spring-like finish.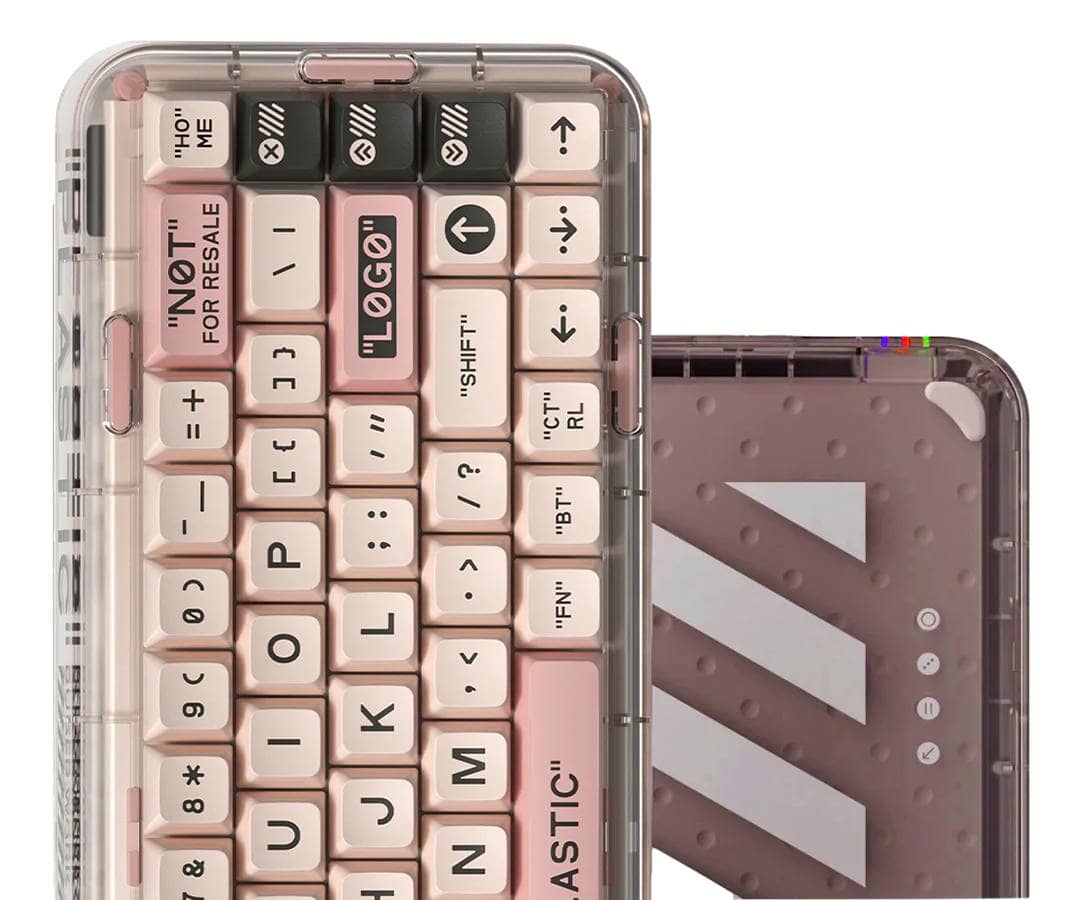 The PORON foam, which can be seen through the back, is also pink, ensuring color coordination.
The highly transparent see-through body is very stylish.
Mojo68 Features
Here is a brief description of the features for those who are new to Mojo68.
透け感の高いシースルーデザイン
ガスケットマウント構造
ホットスワップ対応
Kailth Custom Plastic Switchesによる極上の打鍵感
打ちやすいキーキャップ
Highly transparent see-through design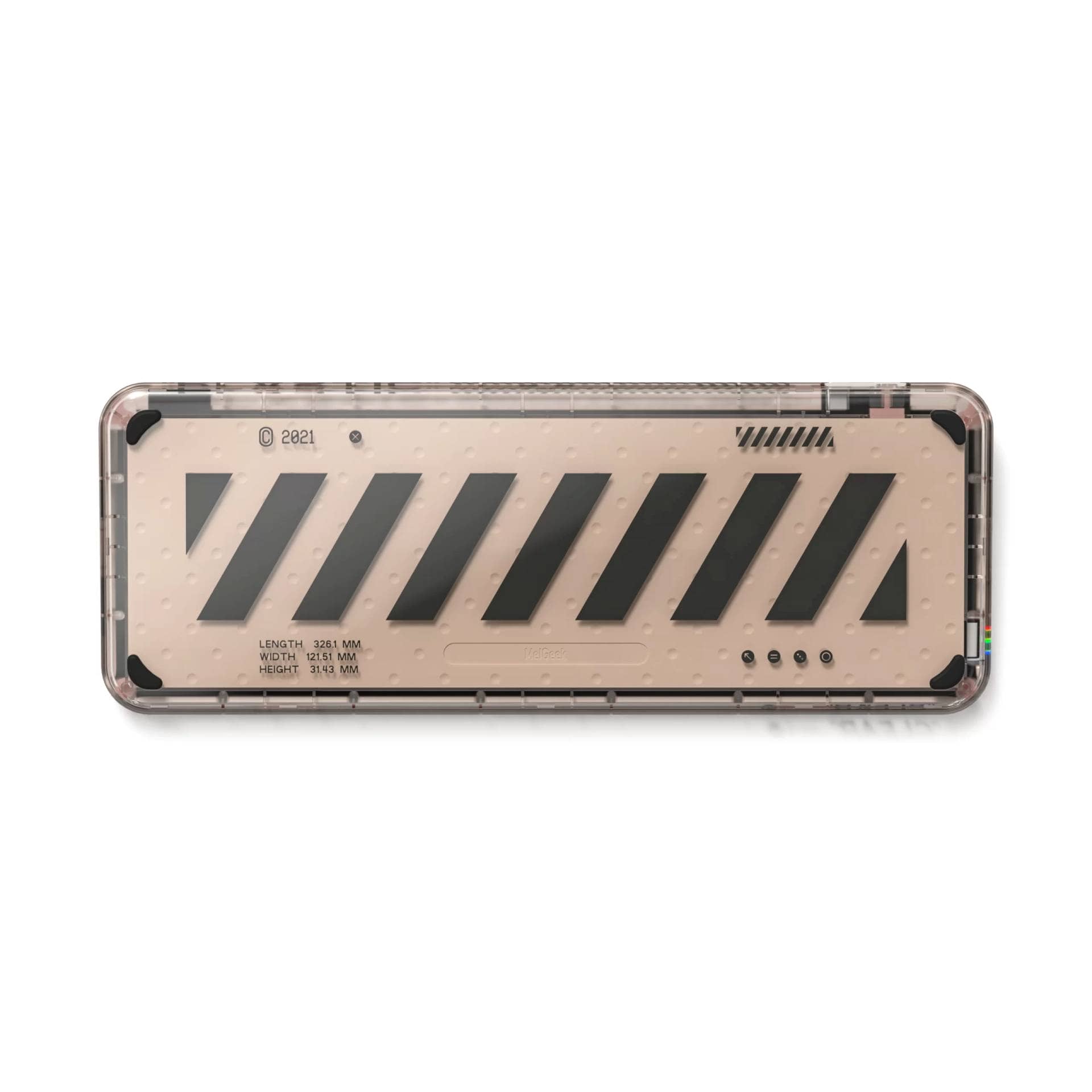 One of the main characteristics of Mojo68 will be the high transparency of the body.
Normal keyboards utilize plastic or aluminum alloy as the body material, mostly in monochromatic configurations.
The Mojo68, like other keyboards, utilizes plastic material, but it is "skeletal".
It does not look oppressive on a desk, and the RGB light built into the unit transmits well, giving it a very stylish look.
Gasket mount structure
Mojo68 uses a sound-absorbing structure called a gasket to improve quietness during keystrokes.
Since a certain amount of shock is still generated when a key is struck, if the shock is transmitted to the base as it is, a very unpleasant sound will be generated through the main unit.
This is solved by using a structure called a "gasket" that floats the base in midair, and PORON foam is placed at the bottom of the body to further reduce the generation of unpleasant noise due to impact.
Compared to the conventional gasket mount structure, a Poron switch mount has been added between the PCB base and the gasket mount starting with this model.
This makes the new Mojo68 Christian a very rare comfortable and pleasant typing experience.
Hot-swappable
Since Mojo68 does not have soldered keyswitches, you can replace the keyswitches with your own preferred keyswitches.
With hundreds of keyswitches to choose from, and the ability to select and replace your favorite keyswitches with different textures, you can customize your own personalized keyboard that will become one of your favorites.
Kailth Custom Plastic Switches for the best keystroke feel
The Mojo68 features "Kailh Custom Plastic Switches" specially custom-made by MelGeek and Kailh.
The slightly lighter pressing pressure and short travel than the normal red-axis allows for very comfortable typing.
The "kotokoto" feeling that only this key switch can produce is addictive.
Easy-to-type keycaps
Mojo68 uses a shaped keycap called MDA.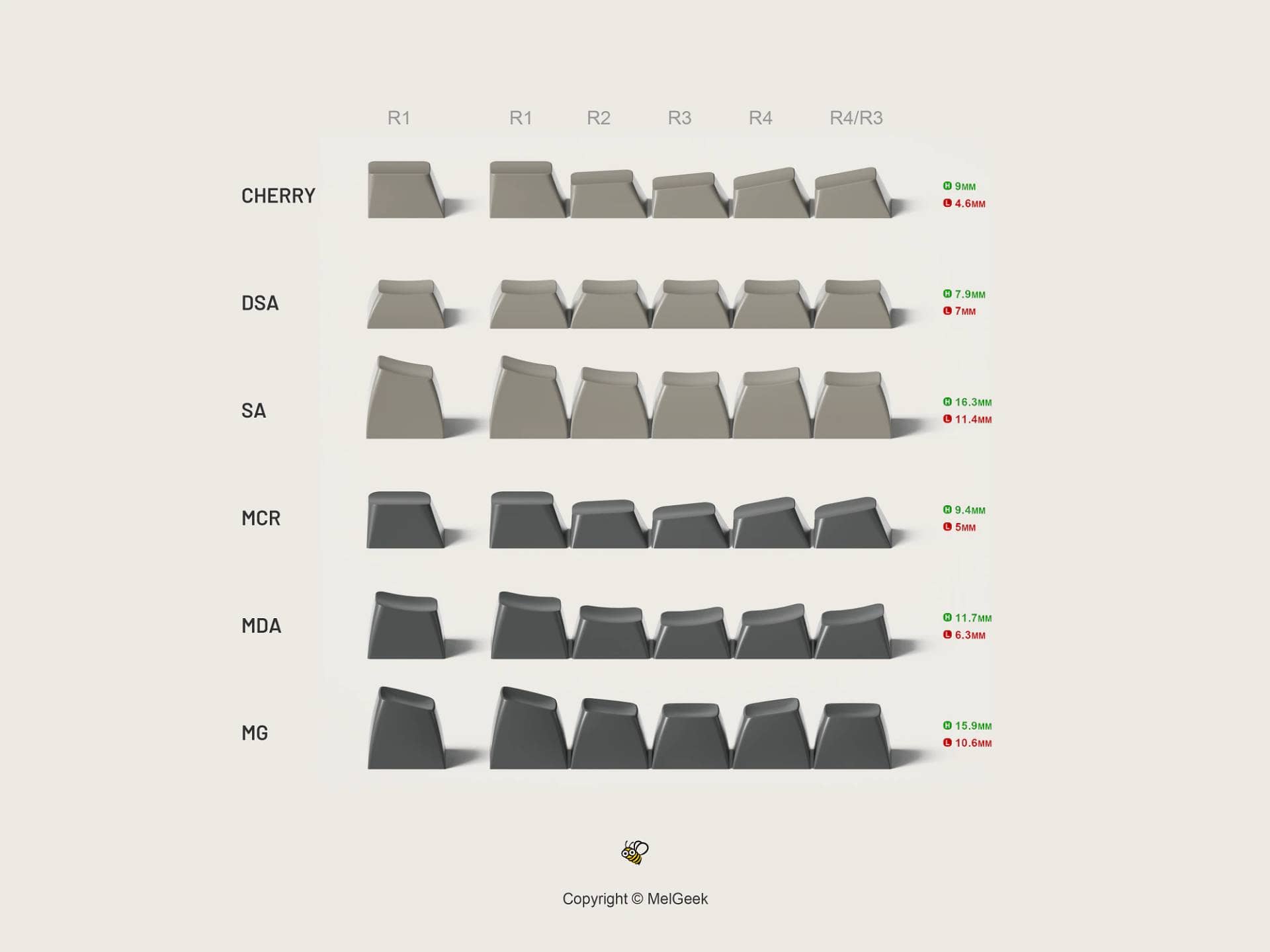 Compared to normal CHERRY profile keycaps, the upper keys are more sloped and the center of the keys are hollowed out in a spherical design, which allows the keys to feel as if they are being absorbed by your fingers.
However, some people who normally use "stroking" feel that the slope is too strong and makes it difficult to type, so this keycap is a keycap for different tastes.
The keycaps are made of ABS, which offers a lighter hitting feel than PBT, and the single-shot ultra-thick molding instead of the double-shot PBT material that has recently become mainstream is also a very strong point.
Summary|The Mojo series is a must-buy product.
These are the new colors of Mojo68 and Christian have been explained.
With the addition of the new colors, Mojo68 now has a total of nine colors in its color lineup.
Whichever model you choose, you can't go wrong, so pick the one you like best!
For those who do not need wireless connectivity, there are also wired-only models that are less expensive and allow flexible keymap customization.
Don't forget to use our exclusive coupon when you visit us.