On October 27, 2022, NuPhy, a keyboard manufacturer based in Shenzhen, China, announced a new space bar for its Halo65/Halo 75 mechanical keyboards.
The new space bar was developed in cooperation with "Keystripe" and is claimed to solve the hollow sound characteristic of the space key.
This new spacebar is called the "Ghostbar" and appears to be standard equipment for those who will be purchasing Halo65/Halo 75.
It is nice to know that the price is unchanged.
This article describes the newly introduced Ghostbar.
Information reference: https: //nuphy.com/products/halo65
Additional information: March 1, 2023
Ghostbar is now available as a stand-alone product.

Representative of GreenEchoes Studio
He launched his own media as a site operator and web writer, and now plans and manages multiple corporate media. He often types heavily in his work, and in his search for greater efficiency, he became addicted to the keyboard swamp and established "GreenKeys".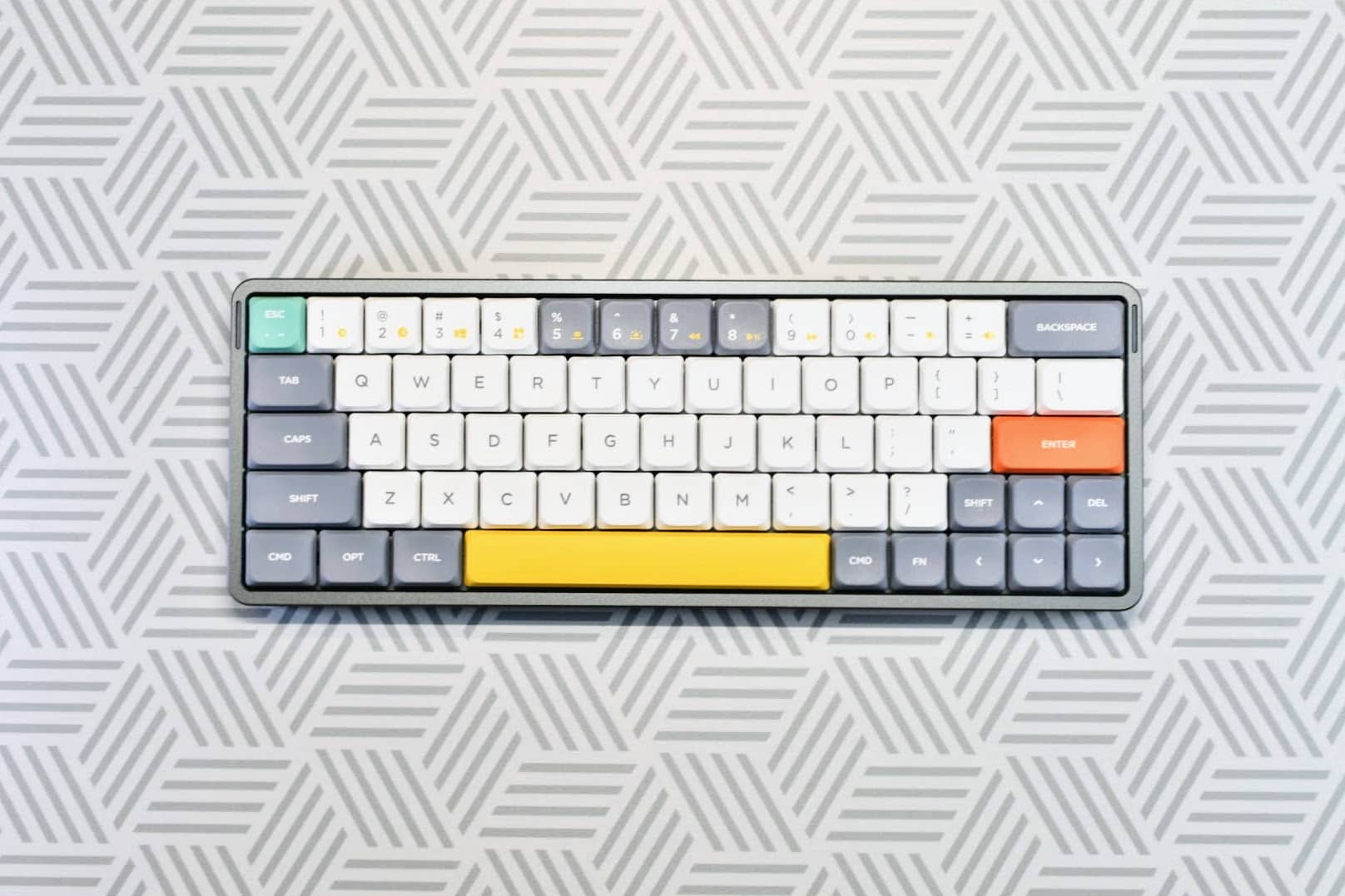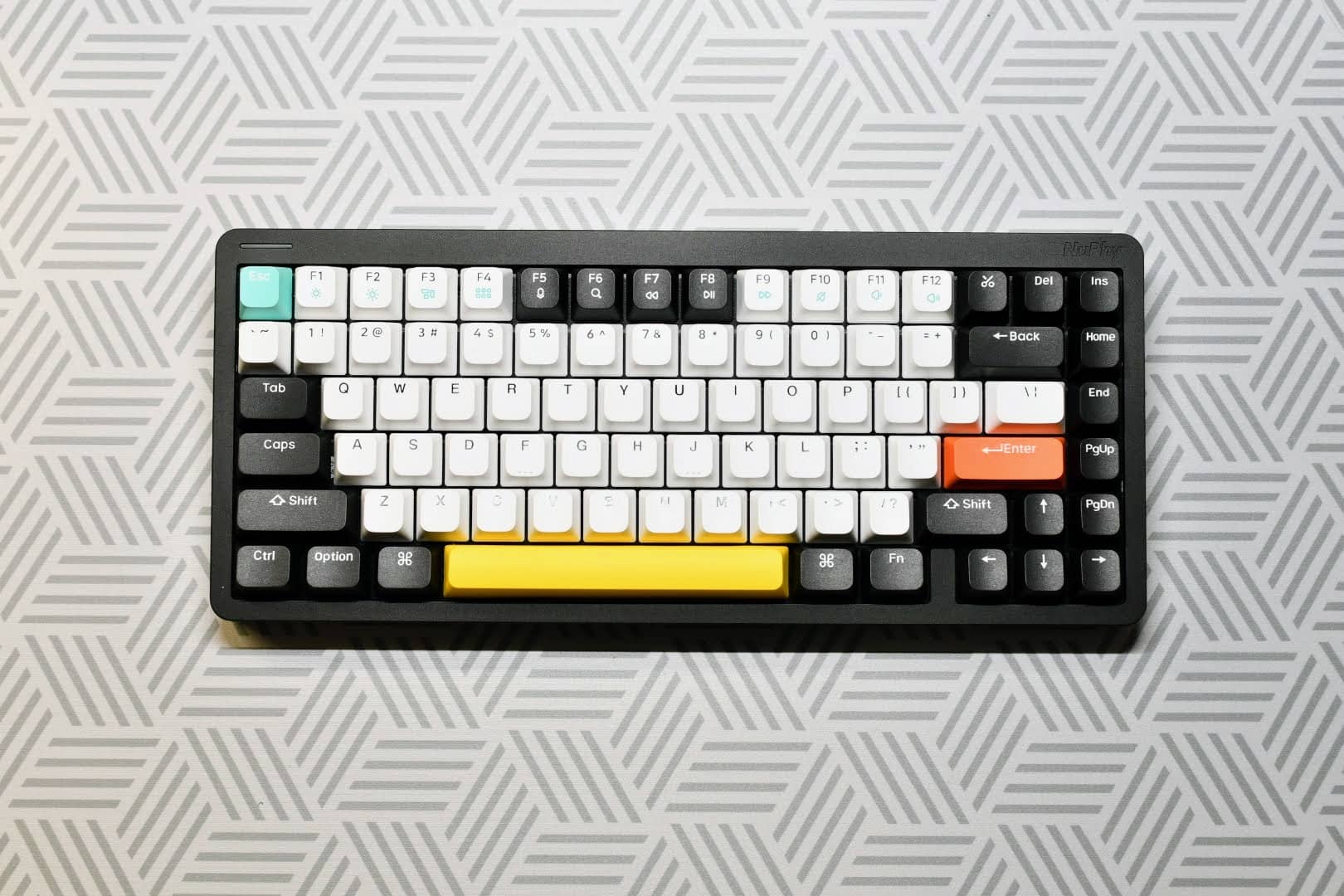 Click here for a list of coupon codes ▷▷▷
Find a keyboard layout you like.
What is the newly developed "GhostBar"?
English keyboards are designed for "Shared Writing" (a writing system in which words are separated by spaces), so the space bar tends to be very long compared to Japanese keyboards.
It was a common concern among keyboard enthusiasts that the larger the keycaps, the more prominent the hollow sound becomes and the further away from a tight keystroke sound.
The "Ghorstbar" is the solution to this problem.
The following is the explanatory text from the website
Introducing GhostBar, the world's first noise suppression space keycap, and the culmination of half a year of acoustic, material, structural engineering. Employing Silentcone, an innovative acoustic stealth system designed specifically for space bar acoustic shaping, GhostBar has made possible the complete elimination of hollow sound, perfect blend-in of the space bar sound with other keys, with no trade-off in weight and touch response.

https://nuphy.com/products/halo65
Japanese translation
Introducing GhostBar, the world's first noise suppressing space keycap, the culmination of six months of acoustic, material and structural engineering. By employing Silentcone, an innovative acoustic stealth system designed specifically for spacebar acoustic molding, GhostBar completely eliminates hollow sounds, allowing spacebar sounds to blend perfectly with other keys, with no weight and touch response There is no trade-off.
Briefly, the silicone attached to the polycarbonate connector has a sound-absorbing effect, which suppresses echoes when typing.
Recent keyboards, such as the Keychron K Pro series, tend to use silicone sheets as sound-absorbing materials.
It is likely that this technology has been applied to the space bar.
The old spacebar is in the foreground and the new spacebar is at the top.
The appearance is the same, but the reverse side is very different.
For detailed images, please see below.
However, the Halo series has silicone bars on the plates as well, so installing Ghostbar on a non-NuPhy product will not provide the same sound deadening effect.
However, it was found to be sufficient to muffle the sound.
Applications for the Spacebar Replacement Program are due November 27, 2022 (deadline).
Presumably, if you purchased Halo 65 before October 20, 2022, you will have received an informational email from NuPhy.
Some quotations.
All Halo65 owners who ordered before Oct. 20 will be able to replace their space bars for free(after paying a uniform $3 shipping fee) by ordering through by ordering through the following link.
(Note: the link is valid until Nov. 27, all orders from customers who are not eligible will be canceled and refunded.

Limited to one Ghost-Bar per user, users who have purchased more than one Halo65 please indicate their Halo65 order number in the additional information
provided, and a corresponding number of Ghostbars will be sent.)
Alternatively eligible users are also qualified for our 'Short Notice Upgrade Reimburse- ment' program if you are not interested in a new space bar, simply send your Halo65 order
number to service@nuphy.com to claim a $3 gift card, which will be distributed after November 28th, 2022.
Thank you for your time!
Thus, anyone who purchases Halo 65 by October 20, 2022 will receive a free space bar.
Note, however, that shipping costs a flat $3.
If they do not replace the new spacer, they will receive a $3 gift card to service@nuphy.comまで注文番号を添えて連絡すると.
I thought I had not received any notification from NuPhy about the shipment, but then I received a confirmation email on December 1.
Apparently, all applicants were contacted by email with a deadline of November 27.
If you know of any and have not received the e-mail, check your e-mail filter, etc.
summary
The above is a description of the new Spacebar.
This is a very minor update, but it is interesting to see products evolving day by day in this way.
The Halo 65 was a product that provided an exceptional typing experience among the keyboards I have owned.
In particular, the exquisite tactile sound produced by " Baby Kangaroo Switches" is truly addictive.
If you already have a Halo 65, consider upgrading.
If you don't have one yet, I urge you to watch this video first to hear the best typing sound ever!
As for GhostBar, it is also available as a stand-alone product starting February 28, 2023.
With a size of 6.25u, it will fit a wide range of general-purpose keyboards as well as the Halo series.
See also this article for more information.