Comment
65% DIY kit with spring mounting mechanism
Three types of springs (120g, 170g, 230g) can be selected to change the feel of the keys.
The PCB base is flex-cut, which makes the keys very soft to hit.
This is a high-end machine recommended for those who are not satisfied with gasket mounts.
To purchase, please click here.
このキーボードのキー配列・サイズは【US】【 65% 】です。
Where to buy: Akko|SPR67Kit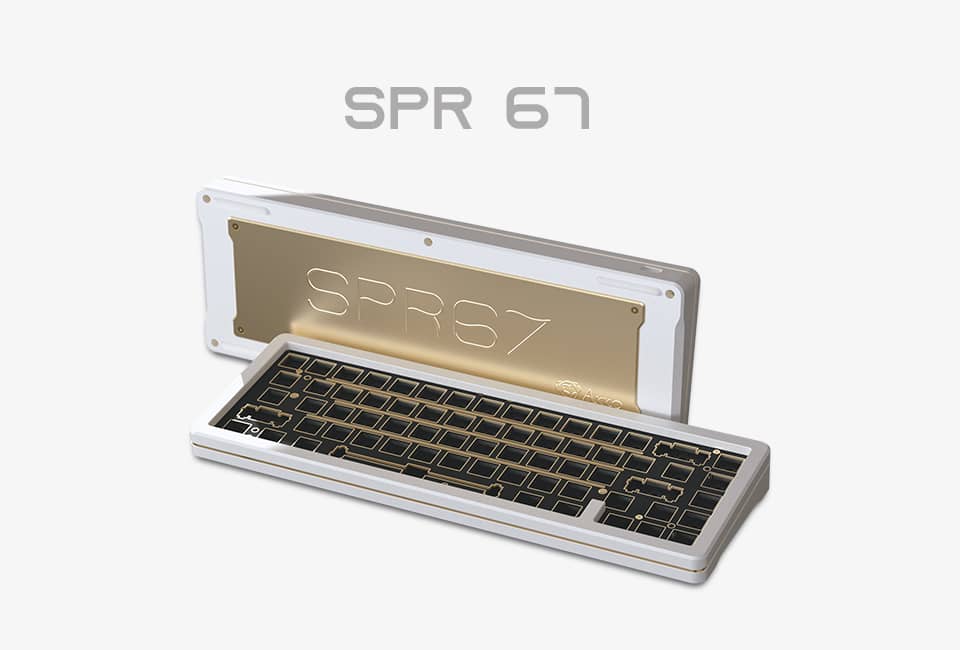 仕様詳細

SPR67 – Akko's new spring mount barebone, and is also Akko's first experience on the flex-cut ENIG PCB.

The plate of SPR67 is exclusively supported by springs, that you can select to adjust the flexibility. Akko provides 3 sets of springs with different forces so that you can make it stiff or flex by your own.

Specification

ENIG Flex-Cut South-facing PCB (no LED);.

FR4 / POM Plate

5-pin Hot-swappable;.

Springs: 120g, 170g, 230g (7pcs each);.

Wired Connection through USB-C.

Information reference: https: //en.akkogear.com/product/spr-67-kit/