Comment
Release date: November 29, 2022
Full-size keyboard with numeric keypad added to Halo 65/75 series
Multiple layers of built-in silicone pads provide superb typing sound.
Black or white body + keycap combination
NuPhy's blog post reveals its existence.
Double-shot PBT keycaps and sound-absorbing design for the best keystroke feel to say the least → See this video for actual keystroke sound (taken by the author)
In addition to " Gateron Baby Kangaroo Switches," " Gateron Baby Raccoon" can be selected. In addition, the "Rose Gracier (Tactile)" and "Night Breeze (Linear)," which are considered NuPhy originals, as well as the Gateron G Pro2.0 Switch can be selected.
Click here for other normal profile mechanical keyboards
Halo96のスペック詳細

General

switch type: night breeze/rose glacier/bbk/bbr/g-pro 2.0
layout: ansi 96
number of keys: 99 keys
color: white body & whte keycaps / black body & black base keycaps
hot-swappable support: yes
n-key rollover support: yes
backlight & sidelight: rgb-led
backlight modes: 10
sidelight modes: 4
halolight modes: 4
mode: 2.4G wireless, bluetooth 5.0 or wired
battery capacity: 4000mAh
working time (all lights on): up to 48 hours (lab test result)
working time (all lights off): up to 240 hours (lab test result)
connection type: usb type-c
compatible system: macos/windows/android/ios
angle: 5.5º/ 8.5º/ 11º
Operating environment: -10 to 50°C

Materials

frame: aluminum
bottom case: abs
keycap: double-shot pbt

Dimensions

14.8 inches x 5.3 inches x 1.6 inches
377 mm x 135 mm x 41 mm

Weight

Price
Happy 10% OFF Coupon : [ ryo10 ].
---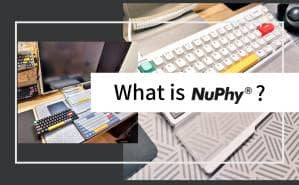 Click here for a list of coupon codes ▷▷▷
Find a keyboard layout you like.
Types of axes that can be selected (forecast)
Gateron × NuPhy KeySwiches
| | Switch Type | Operating Force | Total Travel | Keystroke |
| --- | --- | --- | --- | --- |
| Night Breeze | Linier | 42±5gf | 3.3±0.3mm | soft low tone |
| Rose Glacier | Tactile | 60±5gf | 3.3±0.3mm | soft low tone |
| Gateron Baby Raccoon | Linier | 55±8gf | 3.6±0.2mm | soprano |
| Gateron Baby Kangaroo | Tactile | 59.8±8gf | 3.4mmMax | soprano |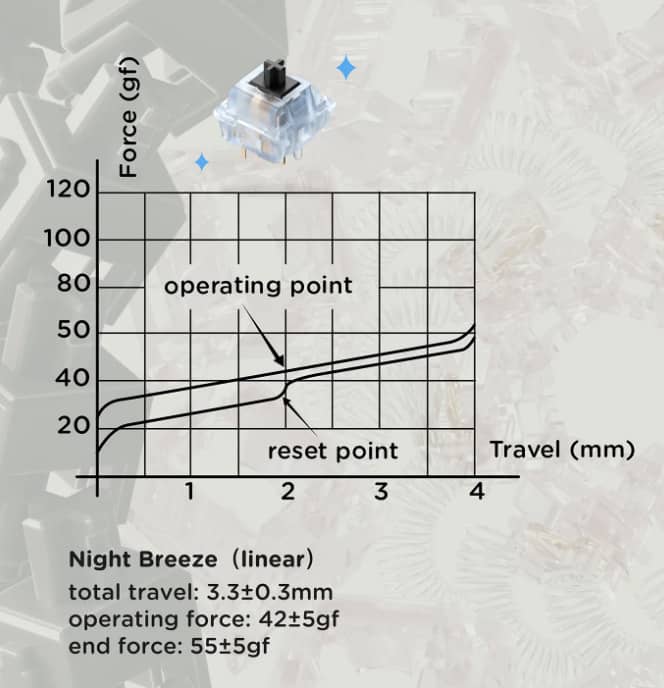 Gateron Mechanical Switches
Red Switches


G Pro

Blue Switches


G Pro

Brown Switches


G Pro
Baby Kangaroo
pressing pressure
45±15 gf
60±15 gf
55±15 gf
59±8 gf
Movement to operation
2±0.6 mm
2.3±0.6 mm
2±0.6 mm
2.0±0.5 mm
keystroke
4±0.6 mm
4±0.6 mm
4±0.6 mm
3.4 mm
reaction
linear
clicky
tactile
tactile
sound
quiet
clicky
gentle
gentle