On March 15, 2023, Wuque Studio, a custom keyboard store based in China, launched a group buy of the [M•ONE STUDIO] GINKGO65 PRO KEYBOARD KIT custom keyboard.
Prices start at $259.00 for the base keyboard kit.
The application period is from March 15, 2023 to April 3, 2023, and shipping appears to be scheduled for the third quarter of 2023 (October to December 2023).
Considering the fact that this is a high-end model, with three layers of sound-absorbing material and a gasket-mounted structure, we had the impression that it would have a very gentle keystroke feel.
This new product has many fans in Japan and is likely to be popular.
Image and information reference: GINKGO65
Note: GB has also started at Cannonkeys.

Representative of GreenEchoes Studio
He launched his own media as a site operator and web writer, and now plans and manages multiple corporate media. He often types heavily in his work, and in his search for greater efficiency, he became addicted to the keyboard swamp and established "GreenKeys".
Click here for a list of coupon codes ▷▷▷
Find a keyboard layout you like.
[M•ONE STUDIO] Features of GINKGO65 PRO
GINKGO65 PRO differs from earlier models in the following ways
10 case colors
Equipped with interchangeable decoration blocks
Equipped with PVD Logo weights
Multiple PCB substrates to choose from
Flexible choice of keyboard layouts
10 case colors
The case is now available in 10 colors.
Only E-White is electronically coated, but all other models have a full aluminum body with an anodized finish.
In addition, the MONE logo has been changed to an engraved ginkgo mark starting with this model.
Equipped with interchangeable decoration blocks
Starting with this model, a logo has been added to the right edge of the keyboard.
This is a block system, and you can choose the color of your choice, or purchase additional ones.
Blocks can be selected from the following 10 colors.
Equipped with PVD Logo weights
The weights on the back can also be selected from the following four colors.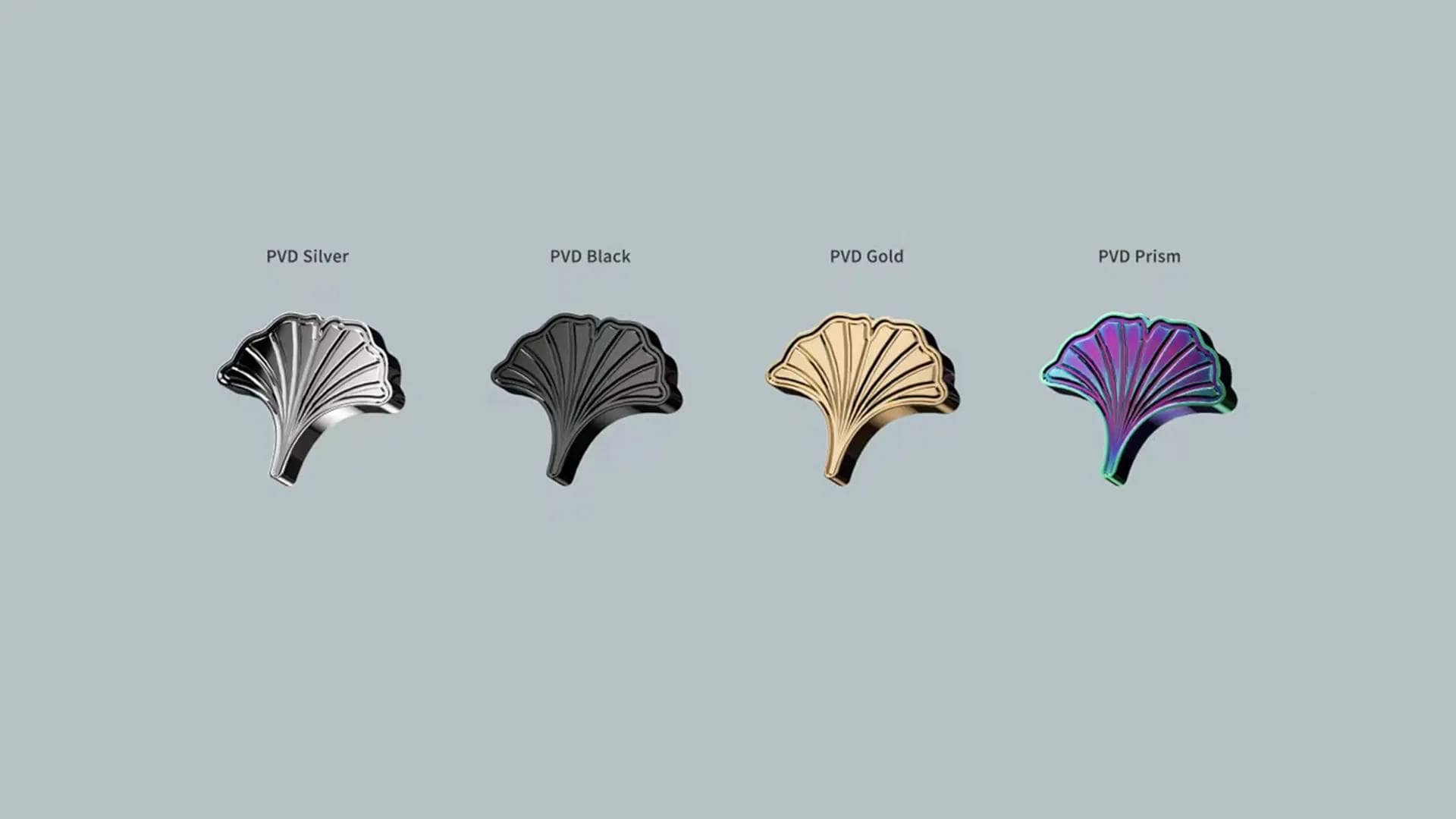 Multiple PCB substrates to choose from
For PCB substrates, you can choose from hot-swappable flex PCBs or non-flex PCBs.
You can also select a PCB substrate that requires soldering if you want a Split Backspace layout, as described below.
Flexible choice of keyboard layouts
GINKGO65 offers a choice of two layouts from two different PCB substrates.
For non-hot-swappable substrates, flexible layout options are available, including split space bars and split backspaces.
On the other hand, hot-swappable boards offer no layout flexibility except for the option of stepped CapsLock.
Options for GINKGO65 PRO
GINKGO65 offers the following options
Decoration block add-on (additional parts)
Logo add-on on the bottom (additional parts)
PCB substrate, plate, gasket module, damper kit, etc.
GINKGO65 PRO Specifications
Keyboard Specifications
Typing angle: 7 degrees
Dimensions : 320.39 * 119.47 * 32.72 mm
Front height: 19.18mm
Weight (unassembled): 1.3 kg or 2.87 lbs.
Case material: 6063 aluminum
Mounting method: gasket mount with gasket module
Substrate Specifications
Hot-swap PCB: 1.2 mm thick with Ai03 daughter board
QMK/VIA Support
Supports stepped caps lock and 7U layout
ESD Protection
Flex cut or non-flex cut
contents
AI03 daughter board
JST Cable
M・ONE Stabilizer
keyboard foot
Screw and hex driver
Silicone gasket sleeve
Aluminum top and bottom case
Default PC Plate
Hot swap flex-cut/non-flex-cut PCB
PVD Logo Weight
Poron Damper Kit
Gasket Module
storage case