NuPhy low-profile mechanical keyboards are on sale for up to 50% off during the current Amazon Black Friday sale (through December 1, 2022 at 23:59).
The two models affected are the Air 75 and the NuType F1.
Air 75 at 21,800 yen including tax. 20% off at 15,840 yen including tax The Air 75 is now available for purchase at
In the previous Amazon Time Sale Festival This sale price is probably the lowest ever, as it was 18% (3,980 yen) off at 17,820 yen including tax!
You can choose from red, blue, and brown shafts on the sales page.
Note that the key layout is US layout only.
NuType F1 is available at a discount price of 15,950 yen including tax. 50% off (7,975 yen), including tax! NuType F1 is available at a discount price of 15,950 yen including tax.
As for NuType F1, only a single combination can be selected on the individual pages, so you must select a product with your preferred body color x key arrangement x axis combination.
View NuPhy NuType F1 on Amazon ▷▷▷
important point
Both Air75/NuType F1 can be used in the Tutorial style, but there are some models that cannot be supported.
The Air75 requires a keyboard bridge because it interferes with the keyboard on Macs with the M1 chip model.
NuType F1 will interfere with your existing keyboard if you do not select a model with the same key layout as the Macbook you wish to use.
Since most Macbooks have JIS layout, only JIS layout can be selected at present.
If you prefer a US keyboard with JIS layout, you should also consider its successor, the Air60.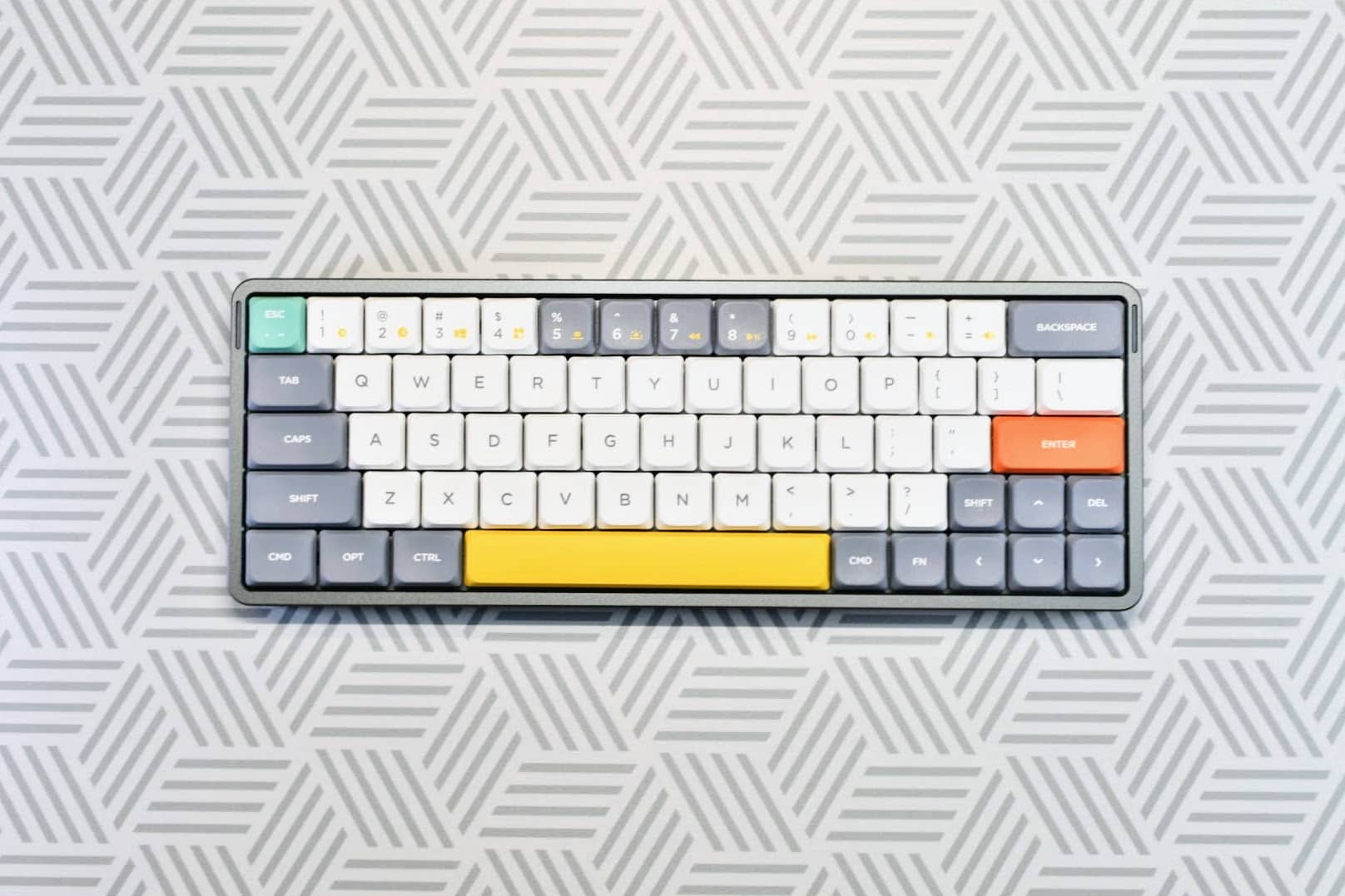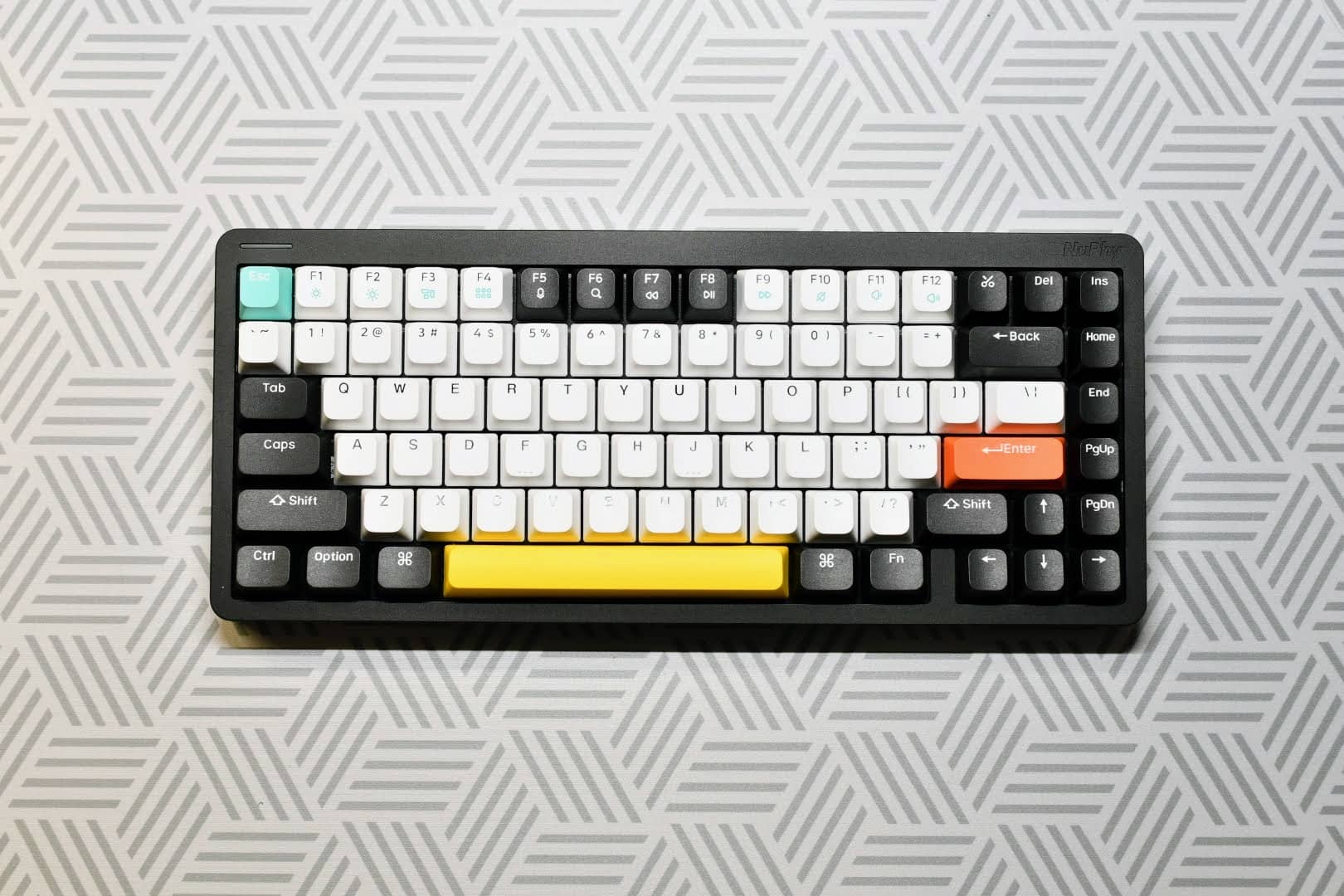 Representative of GreenEchoes Studio
He launched his own media as a site operator and web writer, and now plans and manages multiple corporate media. He often types heavily in his work, and in his search for greater efficiency, he became addicted to the keyboard swamp and established "GreenKeys".
Click here for a list of coupon codes ▷▷▷
Find a keyboard layout you like.
Air 75 is a stylish, thin mechanical keyboard that is also portable
The NuPhy Air 75 is a low-profile mechanical keyboard that has recently become popular.
Recently, Logitech has entered this neighborhood and has quickly become a household name.
The advantage of a thin mechanical keyboard is that it is thin and compact while still providing the solid keystroke feel of a mechanical keyboard.
This will be a smooth transition for those who have never used a mechanical keyboard before, or for those who have switched from a pantograph keyboard, which is often used in notebook computers and Mac genuine keyboards.
Above all, this pop of Air75 is unique.
NuType F1 is a thin mechanical keyboard with a 60% layout that appeals to professionals.
View NuPhy NuType F1 on Amazon ▷▷▷
The NuPhy NuType F1 is a low-profile mechanical keyboard without function keys, similar to the HHKB.
Weighing a whopping 428g, it is extremely lightweight and comes with a dedicated carrying sleeve, making it perfect for use on the go.
Also, if you choose an arrangement similar to that of your laptop computer, you can achieve a tutoring style (a method of typing with the keyboard on top of the existing keyboard of the laptop computer) without a keyboard bridge.
対応ノートパソコン一覧を見る▷▷

Supported Notebook PCs

Apple|MacBook (2015-2019), MacBook Air (Early 2015-2020), MacBook Pro (Late 2012-2020), M1 Pro/Max MacBook Pro
Surface Laptop 1/2/3, Surface Pro 4/5/6/7, Surface Book 1/2
Thinkpad|X1, X390, E490, L490/590, E495/595, T470/480s, 13/14s
Lenovo|IdeaPad 720/730, Y9000K, Y7000/P, S145, S940
HP|Spectre Folio, Spectre X360, Envy X360, Zbook 15
Dell|XPS 13.3″/15.6″
Razor|Blade 15/17
Alienware|New Alienware M15/M17
It is the only NuPhy product that offers a choice of Japanese-language layout, making it highly popular among those who prefer a Japanese-language layout.
Like the Air60, it has the advantage of a 60% layout with no function keys, yet it is easy to operate due to its independent directional keys.
On the other hand, if you do not choose a keyboard with a layout that matches the key layout of the laptop computer you are using, interference will occur. Considering that most laptop computer keyboards distributed in Japan have Japanese layouts, the Japanese layout model is virtually the only choice.
View NuPhy NuType F1 on Amazon ▷▷▷