April 11, 2023, Wuque Studio, a Beijing, China-based custom keyboard parts store, announces the release of keycaps specifically for the Zoom 75.
Some of the items for sale are group buys, and the end date and time of the sale is April 26, 2023, at 12:00 p.m. Japan time.
It can be purchased from the official Wuque Studio online store or from Yousha Kobo if you are in Japan.
However, only the five types that are GBs are available from Yousha Kobo; if you wish to select other colors, please use the official online site.
Kawamura
Please be sure to purchase as soon as possible!
Information reference: Wuque Studio / Yusha Kobo

Representative of GreenEchoes Studio
He launched his own media as a site operator and web writer, and now plans and manages multiple corporate media. He often types heavily in his work, and in his search for greater efficiency, he became addicted to the keyboard swamp and established "GreenKeys".
Click here for a list of coupon codes ▷▷▷
Find a keyboard layout you like.
Zoom75 requires keycap
The Zoom75 is a custom keyboard that Metetrix, a Beijing, China-based custom keyboard brand, began selling in Japan on April 11, 2012.
Since the Zoom75 is an "assembly kit," keycaps and key switches are not included and must be provided by the user.
*A separate key switch and key cap are required to use this product.

https://shop.yushakobo.jp/products/7375
For keyboards, the body, which determines the key feel, key switches, and keycaps are necessary.
In particular, keycaps greatly affect the appearance of the keyboard, so even if you are happy with your Zoom75 purchase, you will be less than half as happy if you cannot provide keycaps.
This is why we launched the Zoom75-specific keycap.
Six new Zoom75-specific keycaps from Wuque Studio
There are six new Zoom75-specific keycaps available from Wuque Studio.
GB (Closing date: April 26, 2023 at 12:00 p.m.)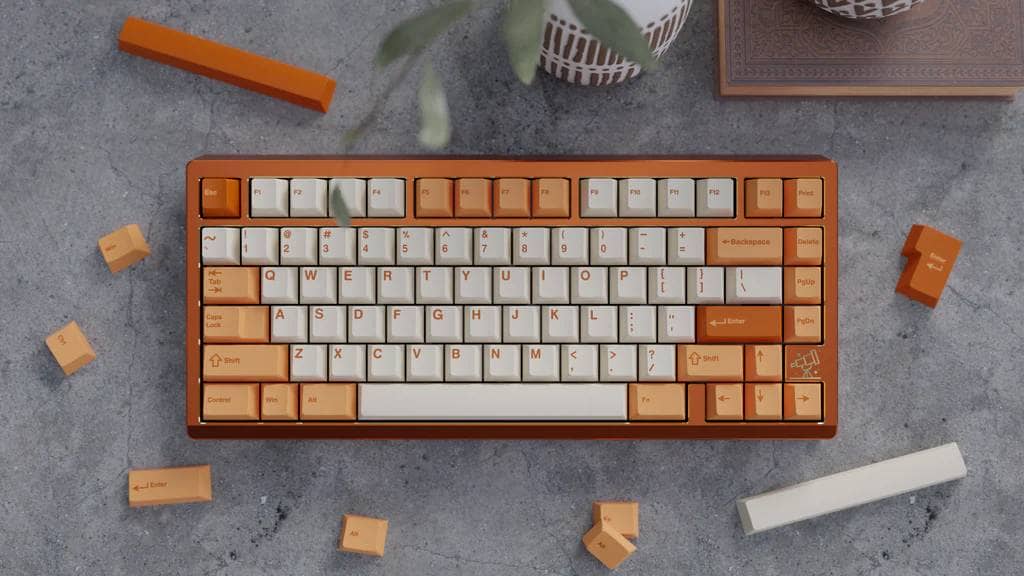 In addition to two basic colors, there are four vivid colors, all very fashionable.
Yousha Kobo, a vendor in Japan, carries all but Stellar Keycaps, so it would be easier to purchase them there than from a private importer.
The Stellar keycaps sold only on the official website are extremely popular, and some are out of stock, so you'd better hurry if you want to buy one.
In Stock
This is a keycap not handled by Yousha Kobo.
If you wish to purchase the product, please purchase directly from the official website.
Wuque Studio Official Online Store
All the keycaps of the type in stock are super stylish too.
I can't get enough of the ink-colored keycaps.
summary
We have reported above on the availability of keycaps specifically for the Zoom75 from Wuque Studio.
Wuque Studio also sells distinctive original key switches, which you can purchase together.
You too can have your very own Zoom75 with Wuque Studio keycaps.
Wuque Studio Official Online Store