NuPhy sent us a notice that spooky and cute keycaps will be available for Halloween.
And at this time, information about the Air96, a full-size keyboard that has not yet been released, is also popping up.
This article introduces the NuPhy Spawky Halloween Keycaps, which will begin shipping on October 25, 2022.

Representative of GreenEchoes Studio
He launched his own media as a site operator and web writer, and now plans and manages multiple corporate media. He often types heavily in his work, and in his search for greater efficiency, he became addicted to the keyboard swamp and established "GreenKeys".
Click here for a list of coupon codes ▷▷▷
Find a keyboard layout you like.
NuPhy Releases Halloween-Style Key Caps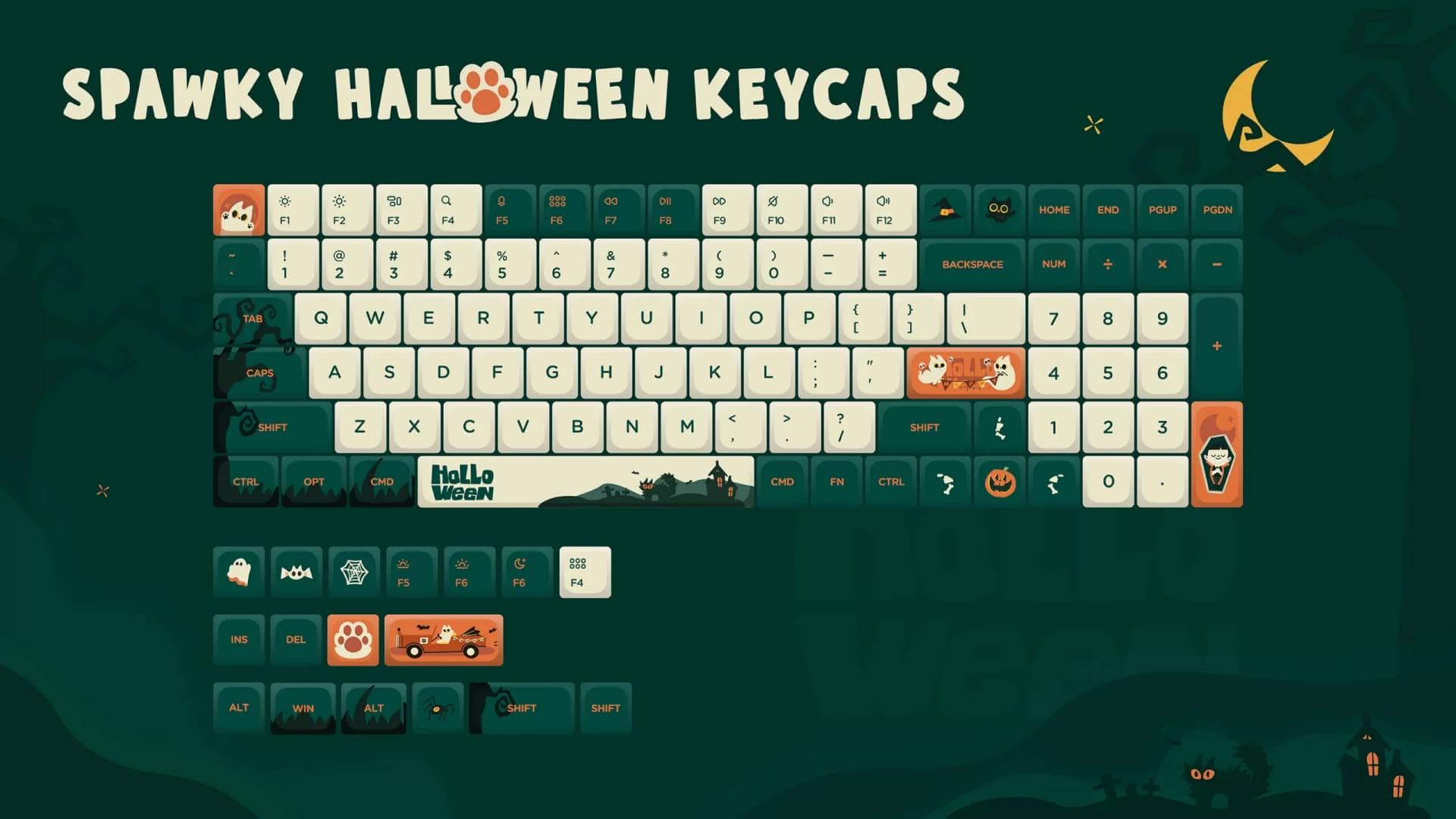 Cute keycap to look at…!
NuPhy is known to release seasonal keycaps each year.
Last year's keycap was a "Christmas color" specification for Air75, but this year it is a Halloween specification.
Moreover, the package includes 117 keycaps to accommodate the not-yet-released Air96, which is also compatible with the Air75 and Air60.
NuPhy Spawky Halloween Keycaps Overview
| | |
| --- | --- |
| Key Profile | nSA profile |
| Key Type | dye-sub pbt keycaps |
| Key Count | 117 |
| Compatibility | air60 / air75 / air96 |
| Designer | nyx2 |
| Release Date | October 25, 2022 |
| pre-order | currently accepting (applications, etc.) |
10% off with coupon code "ryo10"!
Image reference: NuPhy
Featured is the unpublished "NuPhy Air96".
So far, the only low-profile mechanical keyboards available from NuPhy are the Air75 and Air60.
This Halloween, NuPhy's first full-size mechanical keyboard, the Air96, has a model name!
Even the image looks solidly like a production version, which means we can expect a release in the near future!
I'm looking forward to it!
Summary|How about your Halloween present?
These are just a few of the Halloween-specific keycaps that will be available exclusively from NuPhy.
Cute keycaps like this are hard to find.
If you don't have an Air75/60, this is your chance!
10% off with coupon code "ryo10"!