On February 8, 2023, OPPO-owned smartphone manufacturer OnePlus, headquartered in China's Guangdong province, announced the OnePlus Featuring Keyboard 81 Pro, a new mechanical keyboard.
No pricing has been announced at this time, and the company has announced that preorders will begin in April 2023.
The product was developed jointly with the Chinese keyboard brand Keychron, and the appearance and specifications of the product seem similar to those of the Keychron Q1 Pro, which the company announced in January.
For OnePlus, which has been involved in smartphones, the keyboard industry is a "different industry," but it is apparent that the company aims to gain market share through cooperation with Keychron.

Representative of GreenEchoes Studio
He launched his own media as a site operator and web writer, and now plans and manages multiple corporate media. He often types heavily in his work, and in his search for greater efficiency, he became addicted to the keyboard swamp and established "GreenKeys".
Click here for a list of coupon codes ▷▷▷
Find a keyboard layout you like.
OnePlus Featuring Keyboard 81 Pro
First, let's look at the specifications of the OnePlus keyboard.
仕様詳細

Specification Details

| | |
| --- | --- |
| Color | Dark grey/Light grey |
| Frame Material | Aluminum |
| Number of keys | 81 |
| Switch type | Mechanical |
| Layout | ANSI (US) Fully Assembled |
| Switch face | South-facing RGB |
| Compatible system | Mac/Windows/Linux/Android OS/iOS |
| Frequency range(e.i.r.p) | 2402~2480MHz |
| Max. Output power | 4dBm |
| Battery | 4000mAh |
| Bluetooth working time (RGB) | Up to 100 hours (Lowest brightness) |
| Charging time | Around 5 hours |
| Charging port | USB Type-C |
| Mode | Bluetooth / Wired |
| Bluetooth version | 5.1 |
| Bluetooth operating distance | Within 10 meters (open space) |
| Operating environment | -10 to 50°C |

contents

Keyboard
1x Fully Assembled Keyboard
Cable
1x Type-C to Type-C Cable
1x Type-A to Type-C Adapter
Tools
1x Switch and Keycap Puller 1x Hex Key
Including
1x Aluminum Case
1x PCB
1x PC Plate
1x Sound Absorbing Foam 1x Case Foam
14x Gaskets (10 Installed and 4 in the Box) 4 sets x Stabilizers
1 set x Keycaps (Double Shot)
1 set x Switches

Information reference: https: //www.oneplus.com/us/product/oneplus-featuring-keyboard-81-pro
The body is made of CNC full aluminum alloy, which is used in the Keychron Q series, and features wired and wireless compatibility.
Previously, Keychron announced that wireless connectivity was technically difficult with the aluminum alloy body, but that issue has been resolved since the Q1 Pro, and the technology has been utilized in this model as well.
The included keyboard holder has both a tilt function and functions as a vertical stand for the unit, a specification not seen in previous keyboards.
Another feature of this keyboard is its "gasket structure," which allows the PCB base to float in mid-air, resulting in a softer keystroke feel than previous keyboards.
As for the keyswitches, two types are available: Winter Bonfire (tactile axis) and Summer Breeze (linear axis), which were exclusively developed in collaboration with Keychron.
Of course, hot-swapping is also supported.
One of the features of this product is that the type of keycaps used is changed depending on the keyswitch selected, which is very unusual in this industry.
Summer Breeze, with its linear axis, is the first keycap in the industry to use a "Marble-mallow" material, while the tactile axis is made of PBT, a material that is used frequently.
Other features include QMK/VIA support for keymap remapping, RGB LED effect adjustment, smartphone alert slider, and rotary knob.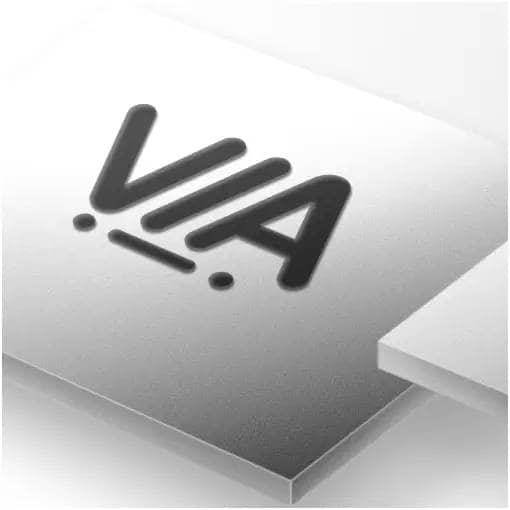 Supported OS are not only Windows, but also Mac/Linux.
The key layout is the 75% layout used on most notebooks, which will be acceptable to many.
However, at the time of publication, only ANSI (US layout) is available; JIS (Japanese layout) is not.
Conclusion|Expectations for capturing customers other than the mechanical keyboard core group
In fact, especially in Japan, the demand and popularity of mechanical keyboards is not that great.
Nowadays, most of the keyboards used by desktop PCs from famous Japanese manufacturers are thin, lightweight, and inexpensive, called "pantograph type" or "membrane type," and almost no mechanical keyboards with physical key switches are used.
Other than mechanical keyboards such as the HHKB, which have some enthusiasts (although not exactly because of their capacitive non-contact system), they are almost unknown to the rest of us.
Although we do not know much about the situation overseas, we can say that the enthusiasm for self-made keyboards and mechanical keyboards is only slightly higher than in Japan, and the majority of users are probably using thin, lightweight keyboards, such as the Apple Magic Keyboard.
Personally, I don't think they are choosing "thin and light" by preference, they just don't know of any other options.
OnePlus is a first-time entrant in the keyboard world, but we recognize that it is a smartphone manufacturer under the OPPO umbrella and is popular among the youth community because it releases smartphones with very good cost performance.
We hope that this brand value will serve as a catalyst for the keyboard community.