On February 13, 2023, Keychron's Japanese distributor, Kopec Japan, announced the launch of Keychron V1 in Japan.
We are very happy to have a lineup of JIS layout models to meet Japanese specifications.
Information reference: Kopec Japan

Representative of GreenEchoes Studio
He launched his own media as a site operator and web writer, and now plans and manages multiple corporate media. He often types heavily in his work, and in his search for greater efficiency, he became addicted to the keyboard swamp and established "GreenKeys".
Click here for a list of coupon codes ▷▷▷
Find a keyboard layout you like.
Keychron V1 Features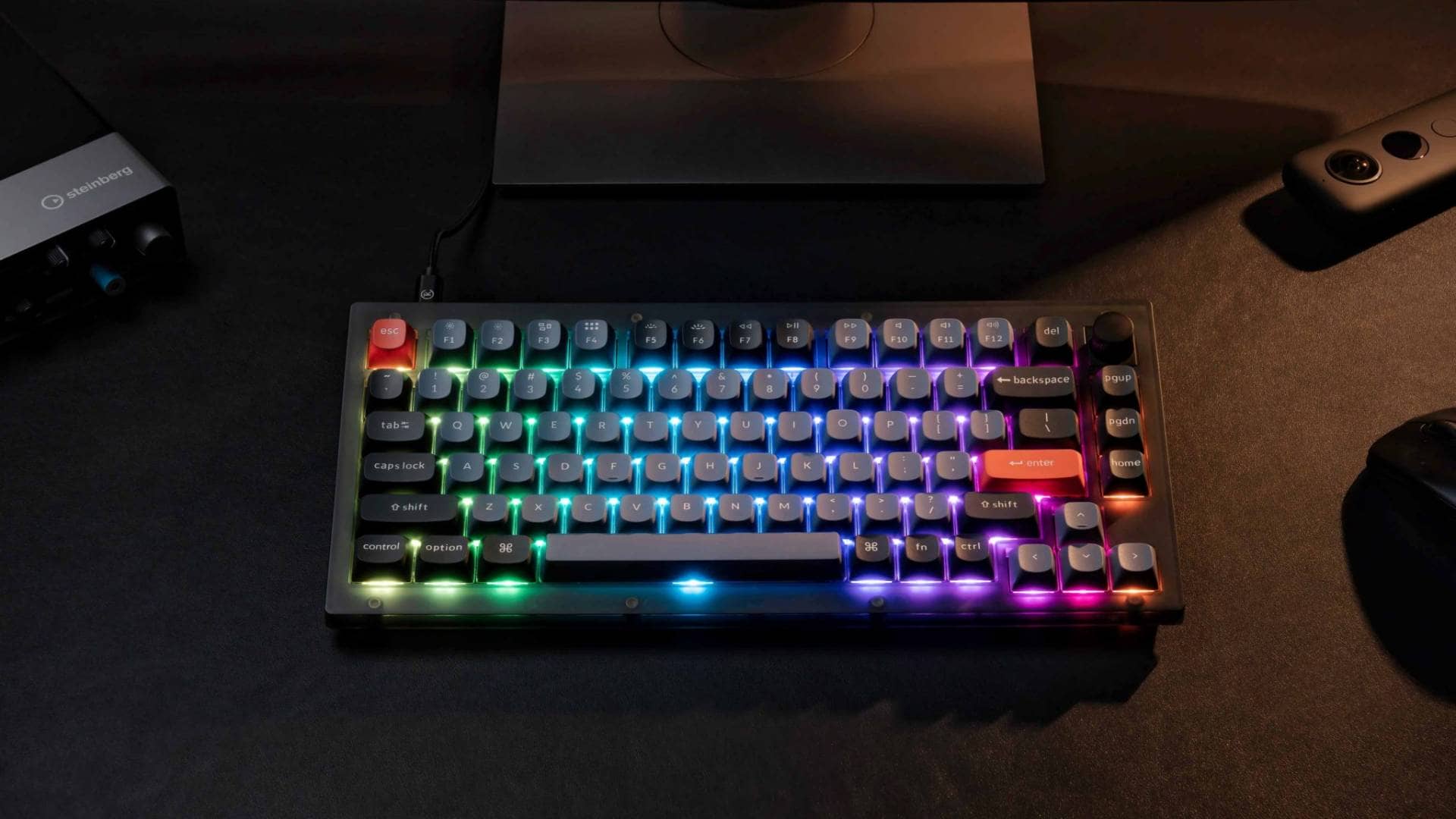 The Keychron V1 is a 75% alignment mechanical keyboard with a wired connection only.
Supports QMK/VIA and allows customization of key layouts.
The sound-absorbing design is also quite solid, and you will be able to experience a satisfying keystroke feel.
In terms of positioning, it is a lower-priced version of the higher-end Keychron Q1, differing in that it does not have a double gasket construction and its body is not made of full aluminum.
However, the price is about half that of the Keychron Q1, and it would be a perfect introduction to custom keyboards.
As for the keyswitches, you can choose from Keychron K Pro's red, brown, and blue axes.
オフィスでの利用など、静かな環境での利用を想定しているのであれば、間違いなく赤軸がおすすめです。
You can feel the linear feel when pressing down.
Keychron K Pro mechanical switches
Red Switches

Blue Switches

Brown Switches

Banana
pressing pressure
45±10gf
60±10gf
50±10gf
57±8gf
Movement to operation
2±0.4mm
2±0.4mm
2±0.4mm
2.2±0.4mm
keystroke
4±0.4mm
4±0.4mm
4±0.4mm
3.3±0.2mm
reaction
linear
clicky
tactile
early bump
tactile
sound
quiet
clicky
gentle
gentle