Kawamura
Use coupon code "ryo10" for 10% off.
Comment
Low-profile mechanical keyboard with a 75% layout that is easy for everyone to use.
In Japan, Sanyo Godo Kaisha is the distributor and can be purchased on Amazon and other retailers.
Lightweight and portable.
A dedicated carrying case is also available separately.
The aluminum frame makes it highly robust, and above all, its looks are uniquely fashionable.
Keyswitch upgraded to Gateron Low-Profile 2.0 effective May 15, 2023
Click here for other Air series
このキーボードのキー配列・サイズは【US】【 75% 】です。
---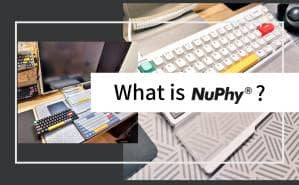 Also recommended
Recommended for Mac users
Recommended for Windows users
仕様詳細

Package Contents

1 x air75 wireless mechanical keyboard
1 x USB-C to USB-A cable (1.5m)
1 x 2.4g receiver
1 x Key Cap/Switch Puller
2 x magnetic feet
3 x spare keycaps
3 x additional switches
1 x Sticker
1 x Quick Guide/Poster

Technical Specifications

Switch type: Gateron Low-Profile 2.0
Layout: ANSI 75
Number of keys: 84 keys
Hot-swappable, n-key rollover support
Backlight and sidelight: RGB-LED
Backlight mode: 21
Sidelight mode: 4
Mode: 2.4G wireless, Bluetooth 5.0 or wired
Battery capacity: 2500mAh
Working time: up to 48 hours (lab test results)
Connection type: USB type C
Supported systems: macos/windows/android/ios
Angle: 3.5º/ 6.5º (with magnetic foot)
Operating environment: -10 to 50°C
Frame : Aluminum
Bottom case: abs
Keycap: pbt
Size: 315.7mm x 132.6mm x 16.0mm
Weight: 523 grams

Information reference: https: //nuphy.com/collections/keyboards/products/air75
Click here for a list of coupon codes ▷▷▷
Find a keyboard layout you like.
Selectable axis types
Gateron Low-profile Switches 2.0 (Gateron Official)
| Switch | Red | Brown | Blue | Banana |
| --- | --- | --- | --- | --- |
| Picture. | | | | |
| Feel | Linear | Tactile | Clicky. | Tactile |
| Color | Red | Brown | Blue | Yellow |
| Lubed. | Pre-Lubed | Pre-Lubed | Pre-Lubed | Pre-Lubed |
| Pressure | 50gf | 55gf | 65gf | 60gf |
| Operating force | 50±15gf | 55±15gf | 65±15gf | 60±15gf |
| End force | 60±5gf | 60±5gf | 70±5gf | unknown |
| Spring | 13.5mm | 13.5mm | 11.5mm | unknown |
| Pre-Travel | 1.7±0.4mm | 1.7±0.4mm | 1.7±0.4mm | 1.7±0.4mm |
| Total Travel | 3.2±0.2mm | 3.2±0.2mm | 3.2±0.2mm | 3.2±0.2mm |